FREQUENTLY ASKED QUESTIONS
Who does Timpack Works suit?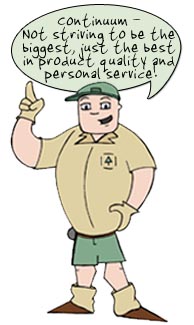 - Timber Merchants
- Retail Timber and Hardware stores
- Timber wholesalers
- Saw-millers
- Plywood and Particle board re-sellers
What sized companies can use Timpack Works?
Timpack Works can be used by small companies and large companies. The application is scaleable from a single PC to hundreds of PC's spread across the country.
Does it matter where we are located?
Timpack Works has been installed predominantly in Australia and New Zealand , in major cities, regional towns and in some very remote locations. Support is provided by telephone, email and direct internet connection, so remoteness is not an issue.
Can we supply our own PC hardware?
We are happy to work with your designated hardware supplier. Alternatively, hardware can be fully supplied.
Can we transfer our existing systems data files to save re-entry?
In most cases this is possible for master files such as Customer and Product files.
We use MYOB (or QuickBooks) for our accounting. Can we keep using it?
Yes, Timpack Works can be used for Stock, Sales and Debtors, sending posting data to the accounts ledgers of other software packages such as MYOB.